Discover the platform SURFACE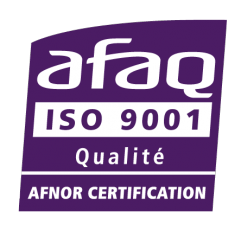 The platform SURFACE possesses unique mean of elaboration and characterization on thin layer. It reassembles fifteen specialist of those domain and an experimental parc estimated at 6 million of euro. For the elaboration part, SURFACE has physical deposition in vapor phase reactors (industrial and architectural reactors) as well as surface structures at micro and nanometric scales. It also has mean of deposit in liquid phase and under ultra-vacuum by thermic evaporation and electrospray.
At the characterization level, SURFACE also offers a wide range of characterizations means from the atomic scales to the macroscopic scale: X-ray diffraction, Scanning electron microscopy, electronic and ionic conduction properties, gas sensors and near-field microscopy (STM, AFM)
The platform SURFACE, unique in the regional scale, develops strong collaboration both at the national and international level with academic partners (Institut Jean Lamour, EPFL-Suisse, Argonne National Lab-USA). SURFACE is also ISO 9001 certified, which allows it to partner with many manufacturers such as Cheval Frères, TOTAL or FIAXELL-Suisse.
The platforms' localisation
The platform is located at the heart of the university Portes du Jura at Montbéliard. Its' situation places it at proximity with two national borders : at 30 minutes of the Switzerland one and at 1 hour of the German one.
Find us on google map or with our contact page.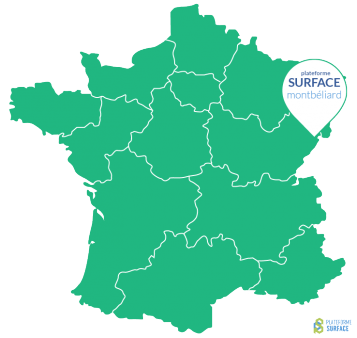 They trust in us

You can learn more about our actual or past projects by accessing our dedicated page.
Download our brochure