This resource, located out of clean room merge two complementary thematics, materials precision dicing and lapping/polishing.
Dicing allows chips separation but also materials structuration via various blades shapes and dicing parameters.
Polishing improve the surface quality of many materials. It's also possible to reduce sample thickness up to very thin dimensions by hard or soft lapping.

Resource contact:

Precision Dicing Saw 4"
Disco
DAD 321
Use:
> Separation & Structuration of chips
——
High Precision Dicing Saw 8"
Disco
DAD 3350
Use:
> Separation & Structuration of chips
> Circle cut process
——
Precision Lapping & Polishing system
Logitech
PM6
Use:
> Optical polishing
> Material thinning
——

CMP system
Alpsitec
E460
Use:
> Wafer optical polishing
> Hard materials process
——
Dicing overview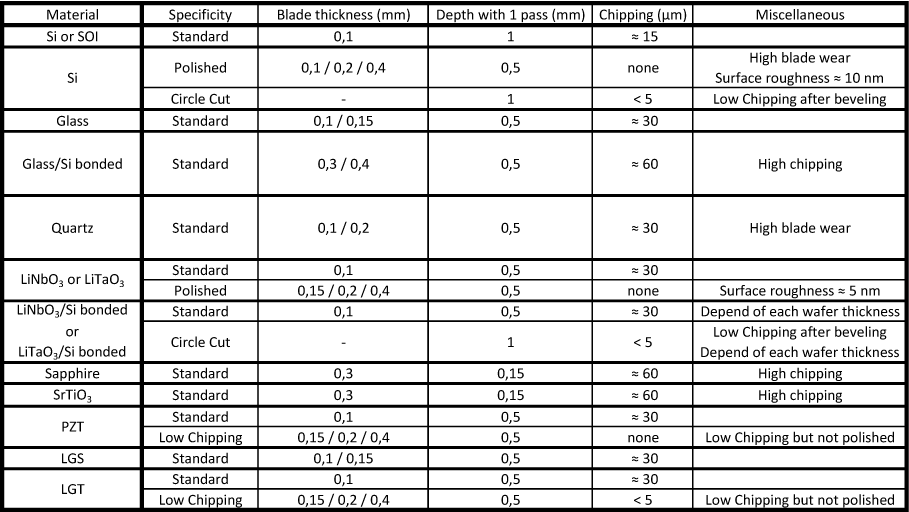 ——
Realisations
| | |
| --- | --- |
| Precision dice & polish LiNbO3 ridge | Thinning and release of glass microlenses |